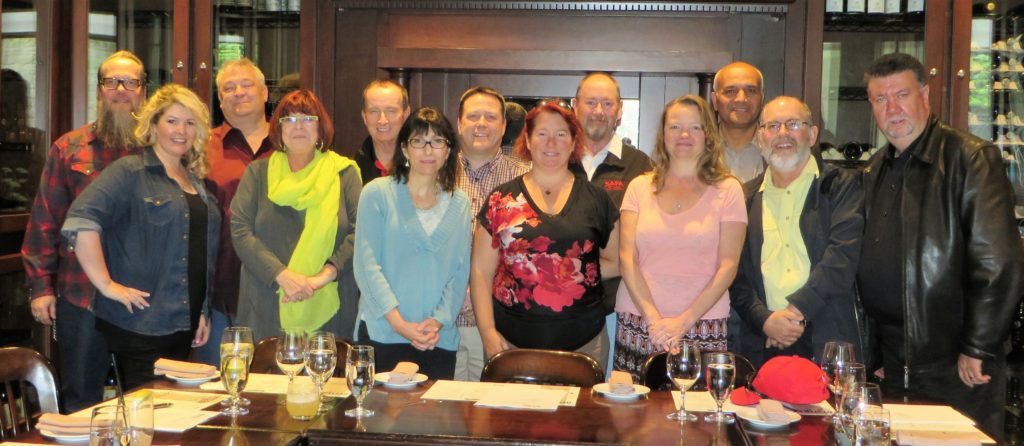 This committee is composed of the President, Secretary-Treasurer, and representatives for each Division.  The committee manages the business and affairs of the Association.
Faculty Council is responsible for recommending policy to the Executive Committee. Members include the Executive Committee, elected department/divisional representatives, and the two Board of Governors representatives.  Divisional representatives provide two way communication and offer guidance and support to instructors.
Academic Council is formulated under the statue of the Post-Secondary Learning Act (available from the SAFA office) and is a recommending body of the Board of Governors at SAIT.
In Pursuit of SAIT's mission and mandate, Academic Council shall forward recommendations and reports, in writing, through the Chair, to the Academic Committee of the Board for review and approval by the Board of Governors.
SAFA members elect 2 academic staff members who, if appointed by the Minister of Education, serve on the Board of Governors.  Under the Post Secondary Learning Act this board submits to the Minister proposed programs of study.
SAFA Negotiations Committee
The SAIT Academic Faculty Association is the exclusive bargaining agent for all academic staff members and appoints faculty members to the Negotiations Committee. The Negotiations Committee negotiates a collective agreement on behalf of all faculty members. When a collective agreement is in place, the Association and the Employer meets at least once a month through the Joint Advisory Committee to review and discuss matters referred by, or of concern to, either party relating to the collective agreement.
The members of the Negotiations Committee shall be determined by the Executive following interviews by a committee selected by the Executive. The Negotiations Committee shall consist of three (3) members plus an alternate member, or as otherwise provided in the Collective Agreement.